Jared Williams '25 took to Instagram with a grand gesture for his student government campaign.
Down on one knee in Alumni Grove, with a ring box in hand, he asked: "Will you vote for Jared Williams on April 20?" The answer from the TCNJ student body was a resounding "Yes!"
Williams, now executive vice president of TCNJ Student Government, campaigned alongside Dylan Nguyen '24, now executive president, with a lively social media presence to promote their campaign and how they will serve the college.
As candidates for the two biggest titles in student government, Williams and Nguyen created an Instagram account for their campaign, @dylanandjared2023. Through creative and compelling content, the account accumulated almost 1,000 followers in less than two weeks.
According to Williams, having a social media presence is one of the most important foundations for student government campaigning.
"Social media allows us the opportunity to reach hundreds of students we otherwise would not be able to, in order to get our platform and policies out to the student body," he said.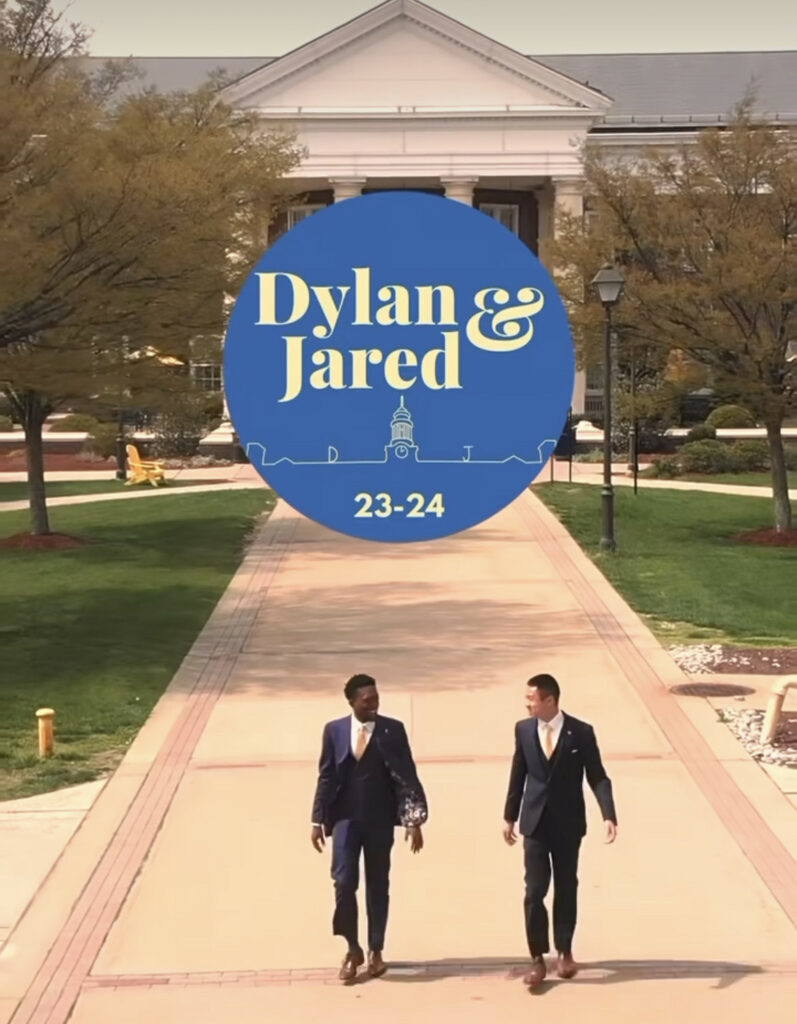 The most influential video posted on the account was perhaps their first — the announcement of their candidacy. Drone footage, dapper suits, and an upbeat soundtrack quickly sent the video viral among TCNJ students. With students posting the video on their Instagram stories to show support, the video quickly gained over 12,700 views and 500 likes.
"We knew a strong start would set us up for success," Nguyen explained. "Getting our Instagram page off the ground would only be possible with a huge announcement video, and we're proud of the positive reaction we have received from students."
For these dedicated members of TCNJ Student Government, their role serves a deeper purpose than a fancy title and flashy Instagram posts. With Nguyen's continuing dedication to improving the PAWS Student Center — the online hub for student academics and finances — along with Williams' advocacy to bring back meal equivalency last year — a popular meal plan perk — the pair proves how students are capable of making a difference.
"Social media fosters the ability to inform students in broad and comprehensive ways to gain their feedback on how to improve the campus," Williams said.
With a platform to bridge the gap between the student body and student government, Williams and Nguyen are eager to continue their advocacy on social media. Along with their personal Instagram accounts — @jared.williamsevp and @tcnjpres_dylan — this is only the beginning of their campus engagement.
---
— Kaitlyn Bonomo '23